Home of the Tigers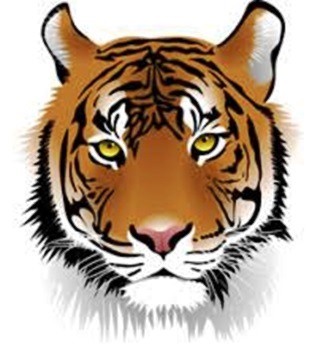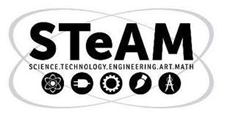 Toyon's Mission Statement: Toyon creates innovators, inspires leaders and sparks love of learning. Core Values: Toyon Tigers Lead with Ideas and Motivation
Hello, Toyon Families!
Welcome back! If you are new to the Toyon community, welcome! We have an exciting school year coming up. Toyon is a STEAM school using Science, Technology, Engineering, Arts, and Math as access points for guiding student inquiry, dialogue, and critical thinking resulting in students who take thoughtful risks, engage in experiential learning, persist in problem-solving, embrace collaboration, and work through the creative process.
Class lists will be posted on Toyon's library windows on Friday, August 19 at 6 PM. Class lists are temporary due to enrollment changes. Your child may change classrooms or schools up until the middle of September. We strive to keep all of our students at Toyon.
Every Thursday is a minimum day, so students in grades first through fifth are dismissed at 1:10. TK and kindergarten are dismissed every day at noon.
The following are important dates to put on your calendar:
(M) Aug.8 Toyon Office is now open Mon-Fri 7:30-4:00; closed during lunch 11:30-12:30
(Th&F) Aug.11&12 Kindergarten Assessments (letters mailed out to families)- Rooms 1 & 2
(Th) Aug.18 TK Parent Orientation 6 PM- Multi-purpose Room
(F) Aug.19 Class Lists Posted 6 PM - Toyon Library windows
(M) Aug.22 First Day of School
8:00-12:00 M-F TK & Kindergarten
8:00-2:30 M,T,W,& F; 8:00-1:10 Th 4th & 5th Grades
8:15-2:30 M,T,W, & F; 8:15-1:10 Th 1st, 2nd, 3rd Grades
If you have any questions, please contact me via email or phone. I look forward to working with you and your children to make their years at Toyon memorable!
Go Tigers!
In the last few years, Toyon has seen a resurgence in student achievement and success. The API for the 2012-2013 school year was 824 and it is has increased almost 100 points in five years. There are some great things happening at Toyon and the shift towards a focus on mathematics and techology has been important in this success. Toyon's computer to student ratio will soon be 2 to 1, the lowest of any school in the district. We have 2 full computer labs on campus and a mobile laptop cart of MacBooks. In addition, is the first school in the district to begin implementation of an iPad program. By the end of the 2011-2012 year, we purchased 80 iPads which are used daily in our classrooms. Technology is a tool that can enhance great teaching and Toyon is excited to be on the forefront of this movement.

We believe that all students are capable of succeeding in school. From early on, our students understand what it will take to be successful when they learn the school motto: Take care of yourself, take care of others, and take care of our school. The Toyon staff is dedicated to taking care of our kids and we are excited about what the future will hold for all Toyon Tigers!
IN THE NEWS:
Toyon moves towards a focus on S.T.E.M education
Toyon Elementary School recently held its annual Science Night in which the school had a live video-conference with NASA. Students and parents learned about the new Mars rover named Curiosity and were able to ask a NASA scientist questions about space and science.
In addition to other science workshops and activities throughout the campus, the San Jose Astronomical Association lined up telescopes on campus to view planets, stars, and galaxies. This event is a part of a new vision for Toyon Elementary School in its move towards a focus on S.T.E.M. (Science, Technology, Engineering, and Math) education.
Toyon already has 2 full computer labs, a mobile laptop cart, 3 mobile iPad carts, 3 mobile Chrome Book carts and we have partnerships with NASA and other science and math organizations. We are fortunate to have a partnership with a retired Lockheed engineer. We have also partnered with the Silicon Valley Wildlife Center. With a computer to student ratio of 1:1, Toyon is the first school in Berryessa to implement an iPad and AppleTV educational program.